We are expecting our new reformers delivered in mid December 2021!
Why Reformer hire is special


✓ Reformer L 240cm x W 65cm x H 26/34cm
✓ Conveniently and easily folds away for storage, transportation and convenience
✓ Five resistance springs (1 x light, 2 x medium, 2 heavy)
✓ Adjustable Spring system with 4 settings to cater for different heights
✓ Deluxe Detachable padded jump board
✓ Detachable padded foot platform
✓ Adjustable reformer height
✓ Sturdy design with reinforced foldable crossbar
✓ Wheel carriage system engineered for a smooth glide
✓ Double-loop straps provide 3 different grip configurations
✓ Foot/Ankle strap included
✓ Curved for comfort sitting box included
✓ Function bouncer included
✓ Rated with 200kg weight limit
✓ Super light frame with weight at 43kg

.
What are people saying about Reformer Hire?

★ ★ ★ ★ ★
"As I was completing my pilates instructor course it was a requirement that I practice all my routines on a reformer. It was too costly to invest in a course and reformer but with the new Hire from Home by Function it was so easy and I have loved all the workouts they have put out. It's amazing that they are able to supply this service to the general population, especially in a time like this (lockdowns). I am so happy with their service and quality of equipment. When I finish my training course I will be purchasing a reformer from them!"
★ ★ ★ ★ ★
"I originally thought this was too good to be true for what they were offering at that price. I have always wanted to do more than 1-2 classes a week but couldn't afford it. This has been a blessing, I now have my own foldable reformer that I use at least 4-5 times a week in the comfort of my own home. It is amazing, the quality is like my studio reformer and the programs are so easy to follow and great for my postnatal problems. I have seen so much value in this program and have recommended them to everyone I know. My hamstring and glutes also want to thank you guys."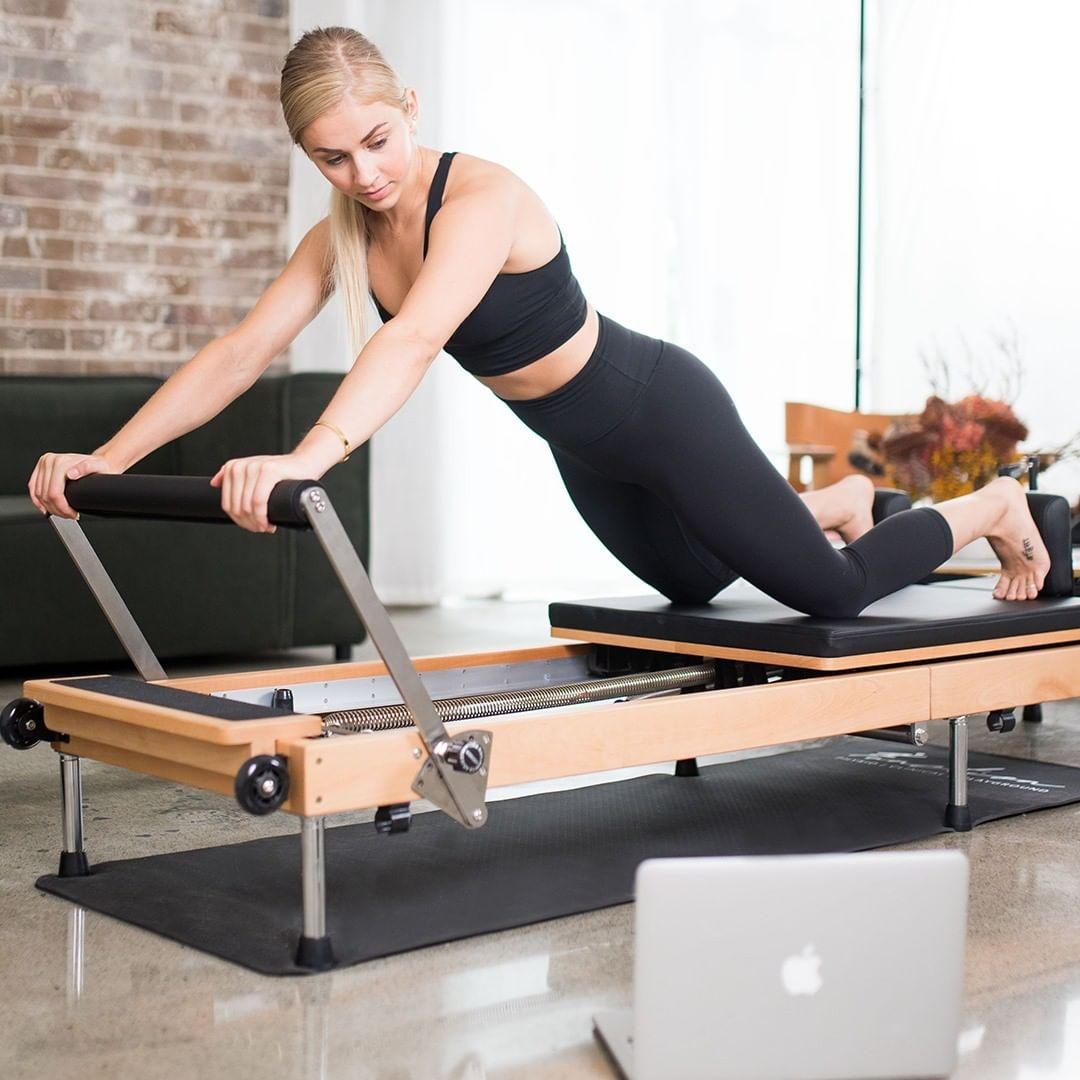 ★ ★ ★ ★ ★

"I signed up to the new Home by Function hire reformer and program hoping to improve my core, but I have been given a lot more! I was provided with a jumpboard, foldable reformer, and a mini trampoline to help with my home workouts. Then I was given access to their online programs all for the cost of one class at my local studio. I am blown away, not only is the program so easy to follow and motivating but has helped my body in so many ways. I am so grateful to whole team for helping provide such a service" —Monica S.
★ ★ ★ ★ ★
"I just want to thank Function for giving a very busy mum of 3 toddlers access to rehab through the Home by Function program. In only a few weeks I've noticed a remarkable difference in my shoulder and hip mobility and strength - both of which have chronic issues; I am no longer in pain after I box, clean or lift my kids and it's definitely thanks to this brilliant program!!" —Claire S
Do you ship outside of NSW?

Yes! We ship Australia wide and your shipping costs will be calculated at checkout.

Why choose Home by Function to be your ultimate home workout program?

You will have on-demand access to reformer and bounce classes which will be accessible 24/7. New and Inspiring programs are updated weekly and are fully instructed with physio-guided programming. This is the first in Australia to be designed and instructed by the Function physiotherapists, which will ensure specialised programs delivered to your home. Our Bounce classes are as HIIT as you can get helping to get you sweating and burning as much as possible. Our program will make sure you can work on your body and also help reduce stress while increasing well being.

Do you need to be advanced in Pilates or be super strong to start this program?

Not at all! We appreciate the reformer and have handpicked our programs to ensure that people get the best from their equipment and do not feel weak or inadequate in performing the workout. The program outlines the beginners - advanced options within our reformer workouts. Our program is for everybody and it doesn't matter what age, fitness level, or strength.

How does the Home by Function program work online?

Once signed up we will deliver the equipment to your house through our courier company. Once you receive the equipment you will be able to log in and view the workout for the week from Monday to Sunday. We always include 1 x reformer and 1 x Bounce class per day. We update and create new and inspiring content weekly. Our workouts are all 30-40 minutes long, and you can watch them on-demand, and re-watch the workouts you love. We also have given you the option to pause, rewind and play your own workouts in case you get disturbed.

What kind of workout is the Home by Function program?

We offer two workouts per day so that you can either double up and work your heart out or pick how you are feeling for the day. Our Function Bounce classes are HIIT workouts on a mini trampoline that helps you burn 450+ calories each workout, and make sure you are easy on the ankles, knees and back. Then our reformer workouts are designed to strengthen and tone the inner core and postural muscles along with upper-body endurance. We make sure you target all those muscles that help make you feel long and strong.


What's included in my purchase?

Hire

Foldable timber reformer
Sitting box
Jump board
Mini trampoline
Complementary access to HBF online programming

Hire-to-Buy

Foldable aluminium reformer
Sitting box
Jump board
Mini trampoline
One Year complementary access to HBF online programming

Purchase Outright

Foldable timber/aluminium reformer
Sitting box
Jump board
Mini trampoline

How heavy are the machines?

Our aluminium reformer is 36kg-37kg.
Our timber reformer is 42kg-45kg.
Our mini trampoline is 7kg-9kg.

What are the major differences between the aluminium and timber reformer?

How much is shipping to me?

Shipping is calculated at checkout.

Is there a minimum commitment?

Hire - 3 months
Hire-to-buy - 12 months
Purchase - 10-day cooling off period

What is the warranty on the equipment?

2 years on all parts and the frame of the reformer. 3 months on the upholstery.

How do I view my programs?

On our website - use the same login you used to purchase your equipment.

Login
My programs

What happens if something breaks?

Please call or email us and our warehouse will organise a return or swap.

How do I return my equipment?

We organise the pick-up of your equipment from your house, and you will receive a message from our freight company the day before collection.

Do I have to pay for shipping on the way back?

The cost of return shipping is taken out of your deposit once your equipment is returned.


Is there a cooling off period?

If you purchase a reformer, we have a 10-day cooling off period. Please advise us in the 10-day period if you would like to return your reformer and we will organise a full refund less shipping.

What is the spring weighting rates?

We use a 5-spring system:

1x yellow (light)

2x blue (medium)

2x red (hard)

How do I set-up my equipment?

We have a short video under our program section that details how to set-up your equipment.

How do I use the reformer safely?

How do I maintain the carriage of the reformer?

How do I maintain the upholstery of the reformer?
Award-Winning
Function brings your award-winning programs and clinically proven results.
Expert Team
Work with experienced physiotherapists trained by the Function Academy.
Quality Guaranteed
Change your movement patterns and posture within the first 12 weeks.
Copyright © Function All Rights Reserved.